Invisible Braces In Bradford, Keswick, & Orangeville
We offer "clear braces" for patients who want straighter teeth!
When orthodontic intervention is required, Invisalign has become a very popular course of treatment. These "clear braces" replace the traditional wire-and-bracket approach of braces with a series of clear plastic aligners. These aligner trays are fitted to gradually shift the teeth into their appropriate position over the course of approximately 15 weeks. Contact us to book an Invisalign consultation!
Reasons To Get Invisalign In Bradford, Keswick & Orangeville
Comfortable
Discreet
Removable
Food-Friendly
Few adjustments
Less painful than braces
Map out the end result
And more!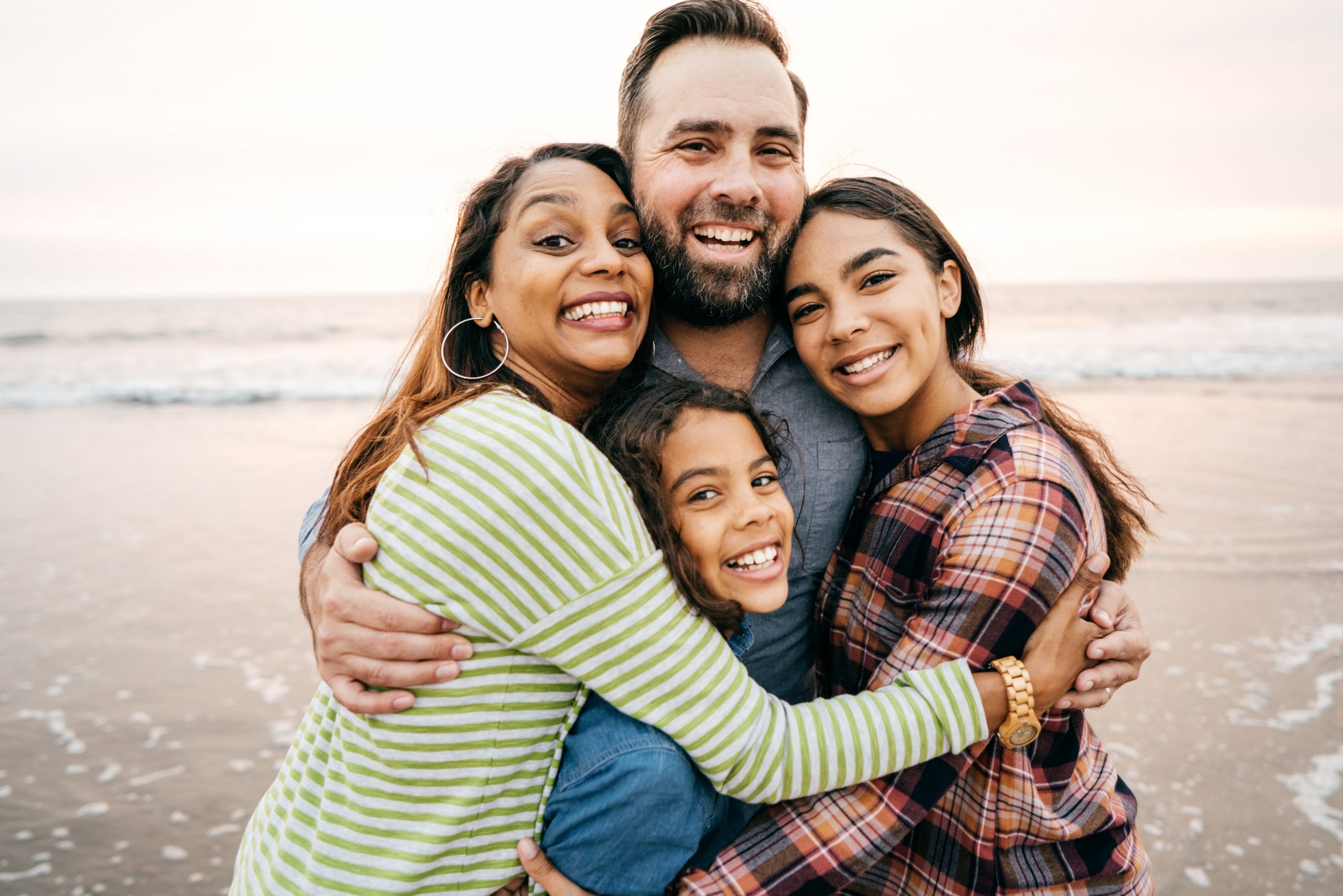 About Invisalign Treatment In Bradford, Keswick & Orangeville
Invisalign can be an appropriate course of treatment in cases where there is an overbite, underbite, crossbite, open bite, or when there are significant gaps or crowding of the teeth exists. Contact one of our dental clinics in Bradford, Keswick, or Orangeville to schedule an Invisalign consultation and find out if this is a viable treatment solution for you. Our dentists would be happy to answer all your questions about the cost of Invisalign, the duration of treatment, and more.
Benefits of Invisalign
When compared to the traditional approach of braces, Invisalign offers a number of unique advantages. The benefits of Invisalign include:
Comfort

 

– The custom-designed and fabricated aligners offer superior comfort during the teeth straightening process. One common complaint with traditional braces is that the metallic edges can cut or irritate the soft tissue of the gums, lips, and cheeks, causing irritation and pain. The lightweight plastic trays that Invisalign uses instead of the metallic wires and brackets eliminate any such discomfort completely.
Invisibility

 

– Many people do not like the appearance of traditional braces. Invisalign trays are made of clear plastic and provide a virtually invisible solution for crooked teeth, which is why they are commonly referred to as "clear braces" or "invisible braces."
Food-Friendly

 

– Being removable, Invisalign trays do not prevent you from eating all of the foods that you normally do. You simply remove the aligners, eat, brush your teeth, and then return the aligners back into place.
Accessibility

 

– As mentioned above, the teeth straightening aligners are completely removable. This allows for a normal brushing and flossing routine throughout the entire course of Invisalign treatment.
Fewer Adjustments

 

– Since several aligners can be given out at each appointment and fewer adjustments are usually needed when compared to traditional orthodontics, there are typically fewer appointments required throughout the course of Invisalign treatment.
Reviewable End Result

 

– Invisalign uses a treatment plan software that allows you to see what your smile will look like after treatment before it even starts. This is an extremely powerful tool that often helps patients make a decision whether or not Invisalign is right for them.


Book An Appointment With Bradford, Keswick, and Orangeville Invisalign Dentist

Interested in finding out whether you are a good candidate for Invisalign? Call a RiverEdge Dental clinic near you to learn more, or book an appointment online.