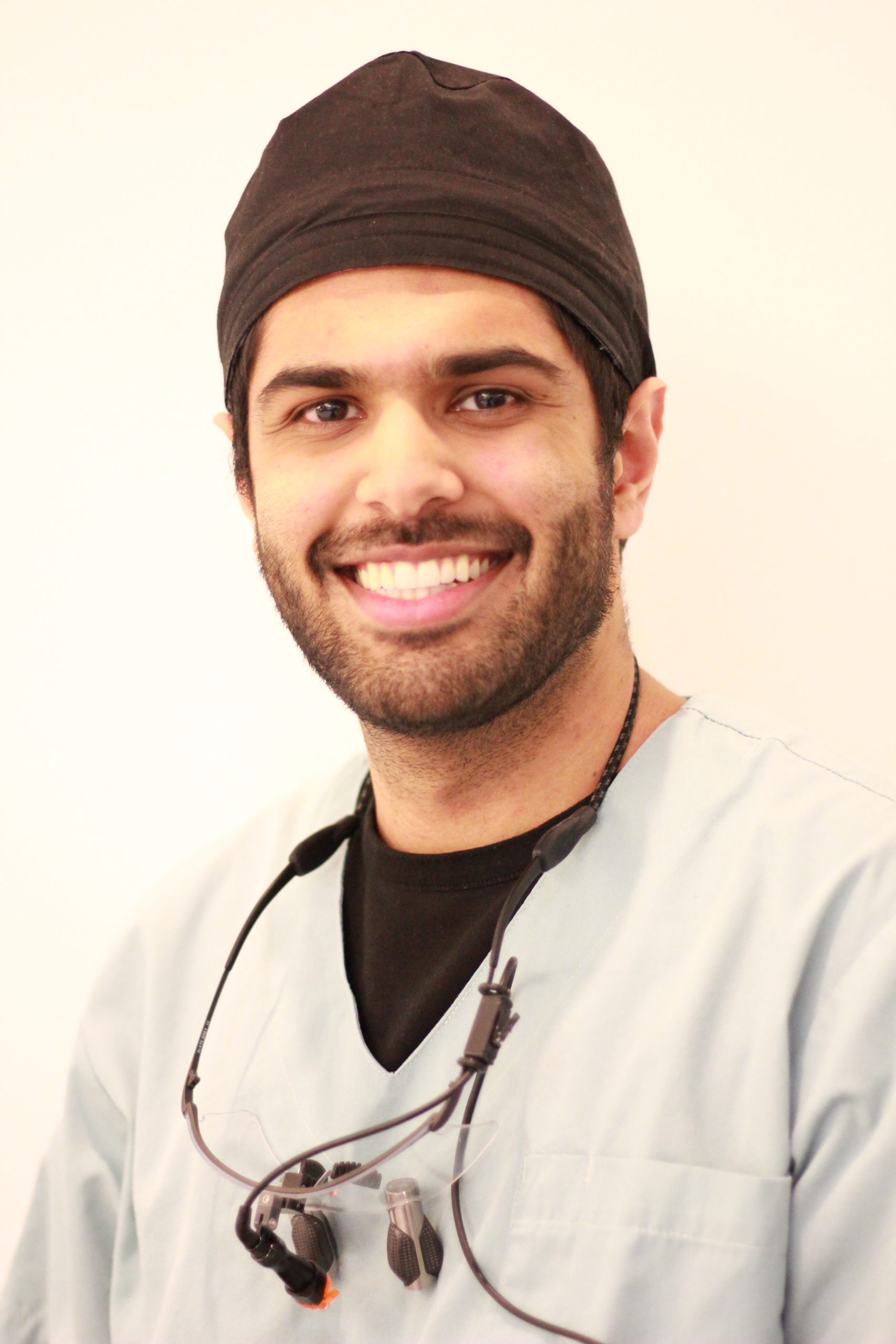 BIO:
Dr. Kahlon has a passion for helping individuals overcome their fear of visiting the dentist by fostering a comfortable and trusting environment. Driven by a belief in personalized care, he tailors treatment plans to match each patient's unique goals for their oral health, ensuring they leave his chair with a brighter smile and a positive dental experience. He is grateful for each day he has the privilege of using his hands to help take others out of pain and improve their confidence in their smile.
Dr. Kahlon was born and raised in the vibrant neighbourhood of Rexdale in Toronto, Canada. From a young age, his roots in the diverse and culturally rich city fueled his passion for healthcare and community well-being. His academic journey began at Western University, where he pursued a Bachelor's degree in Health Sciences, followed by a Doctor of Dental Surgery degree from the University of Toronto.
Outside of dentistry, Dr. Kahlon loves exploring new types of foods and restaurants with friends, embarking on adventurous hikes, and indulging in the thrilling world of Formula 1 racing.