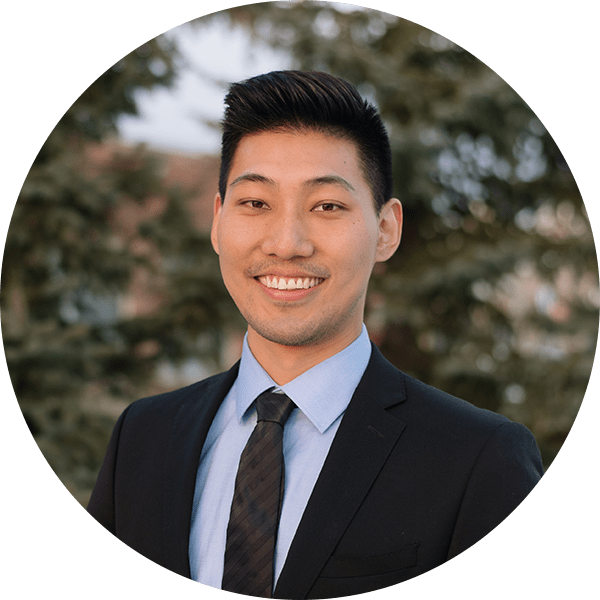 Education and Continuing Education:
Where did you go to obtain your education? University of Melbourne, Australia
What is your educational background in dentistry? Doctor of Dental Surgery
What forms of continuing education are you involved in? Currently interested in restorative and oral surgery.
How will this benefit your patients? This will help me perform wisdom teeth extractions and complex extractions.
Why do you choose to participate in continuing education? Because you don't know what you don't know.
Professional Info
When and why did you decide to become a dental professional? During my undergraduate years at University of Western Ontario. It was ironic because I had quite a lot of cavities myself as a child.
What are you most passionate about professionally? What most excites you about your work? Meeting new people everyday, and having people truly appreciate what we do as dentists excites me. Not many people like seeing the dentist, but I think we can change that, after all, we are here to help!
What do you love about working with your patients? I love how we can work together to address the patient's concern, whether it'd be a sore tooth, nagging sensitivity, or aesthetic dentistry, we do it together!
How long have you been practicing? Why did you choose to join the oral healthcare field? I made a decision to join the healthcare field quite early on, it's always been a passion of mine and here I am!
Personal Info:
Where did you grow up? (city/province/country) Markham, Ontario
How long have you been living in the area? Since elementary school. Went to Unionville High!
Tell us about your family! (spouse, children, pets, anyone else?) My fiancée came all the way from Melbourne, Australia! Ask us about Kangaroos and Koalas.
Where can we find you when you're not working? Playing volleyball, at the gym, watching movies, eating somewhere.
What's your favorite way to spend your time away from work? My fiancée and I love to go out and eat.
What are you passionate about personally? I'm passionate about dentistry!
Are you involved in any community programs, volunteer activities, or nonprofits? Not at the moment, but I would like to.
Why is being active in your community important to you? It's always nice to give back and show your appreciation to the community.
Anything else you'd like to tell people about yourself?
Personal Statement:
What does your profession mean to you? How does working with so many unique people every day affect your life? How do you feel you truly make a difference in your patients' lives?
The profession of dentistry is awesome. It's even more cool now because of all the advancements in technology, materials and techniques. It's invaluable for us to translate everything that we've learnt and spent so many years training for to provide the best care to our patients. We may not make a difference in every patients' lives, but when we do make a difference, it's the most gratifying, humbling experience. This may sound cliché, but everyone should smile more, and we're here to help.
To schedule an appointment with Dr. Wu, or any of the other dentists at our Keswick office, contact us today!